B. Restaurant for breakfast, lunch or dinner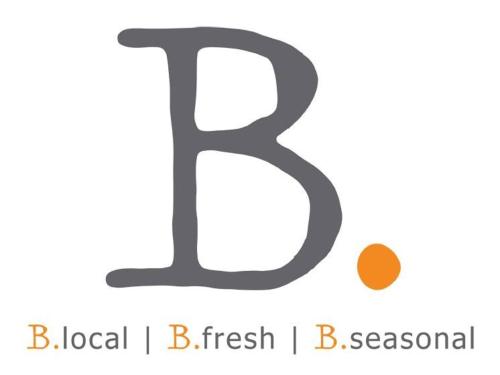 B.local | B.fresh | B.seasonal. We are passionately committed to offering the freshest ingredients daily, showcased on a seasonal menu that is locally sourced and creatively artistic, presented in a casually dramatic setting. From an extensive hot breakfast buffet to a carefully selected seasonal entree selection, plus masterfully prepared sandwiches to delicious pizzas from the piping hot wood fired pizza oven, you'll find something to delight your senses on every visit.
B.'s Story
We're taking our "farm to table" concept to a new level, living by the true meaning of the term "hyperlocal", serving items oriented to the concerns of a localized, well-defined community. This concept helps us create a unique seasonal menu that speaks to our surrounding neighbors.
With over 2,000 sq. ft. of garden space on property, 10 honey bee hives housing a colony of over 10,000 honey bees, and an amazing horticultural and culinary team on site, our magic begins here. Each day you can witness our staff planting, pruning and harvesting our gardens.
In addition to our garden space, our culinary team has teamed up with over 90 local farms who help supply us with locally grown produce, poultry, beef and dairy items. We truly believe in supporting our neighbors.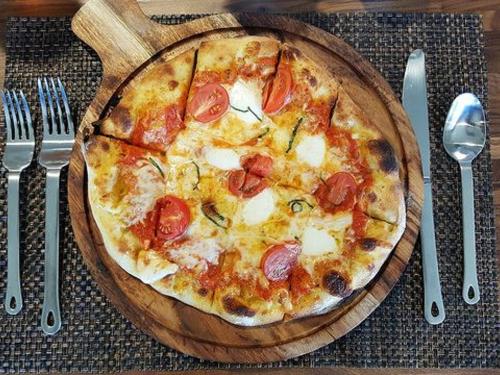 Breakfast: 6:30 am to 11:00 am daily
Lunch: 11:00 am to 2:00 pm daily
Dinner: 5:00 pm to 11:00 pm daily



Please click images below for full menus
Reserve your table now with the link below to OpenTable.