Call to book your treatment 312-946-3000
Convenience is foremost at Hilton Chicago / Oak Brook Hills Resort & Conference Center. When you want or need a custom massage or body treatment in Oak Brook. You can visit one of our treatment rooms or stay in a specially designed guest room and simply enjoy. Choose from a 60- or 120-minute massage.
Within the fitness center on the hotel's Lower Level, Monarch Spa at Brook Hills Resort Hills Resort, features two treatment rooms and a reception area. Services here also include facials, classic and signature manicures and pedicures. Groups are accommodated in reserved meeting space.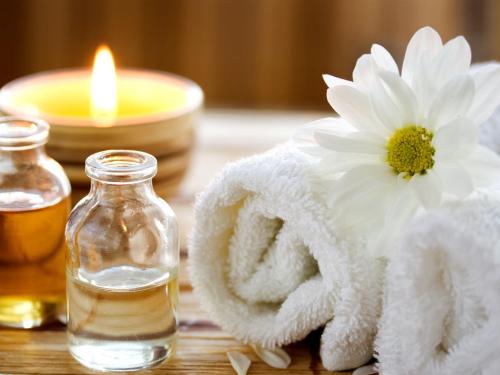 Spa Services
Relax and unwind by treating yourself to a variety of services offered onsite. Spa services include:
Manicures and Pedicures
Body Treatments
Facials
Massages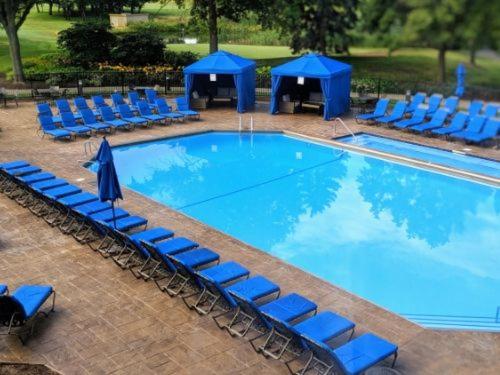 Poolside/In-Room
Monarch Spa offers pool-side packages or in-room massages for an additional fee. What better way to relax than a massage pool-side on vacation? Please call Monarch Spa for more information: 312-946-3000.
Arrival Time / Cancellation Policy
Please arrive 10 minutes before your spa appointment. This will provide ample time to unwind, complete necessary paper work and relax for your treatment.
Please notify us at least twenty-four (24) hours in advance to reschedule or cancel your appointment to avoid being charged 100% of your service fee. Cancellations of packages or private parties require 72-hour notice. Spa services are booked separately from hotel reservations and must be changed or canceled separately from a room reservation.
A credit card or hotel confirmation number is required to hold your reservation at the time you book your service.
Self-parking is free for non-hotel guests receiving service at Monarch Spa. Please check in at Hotel Front Desk.
Hours of Operation
Mon 7:00 am - 8:00 pm
Tues 7:00 am - 8:00 pm
Wed 7:00 am - 8:00 pm
Thurs 7:00 am - 8:00 pm
Fri 7:00 am - 8:00 pm
Sat 7:00 am - 8:00 pm
Sun 7:00 am - 8:00 pm